Writing Consultant Biographies
Taylor - Graduate Assistant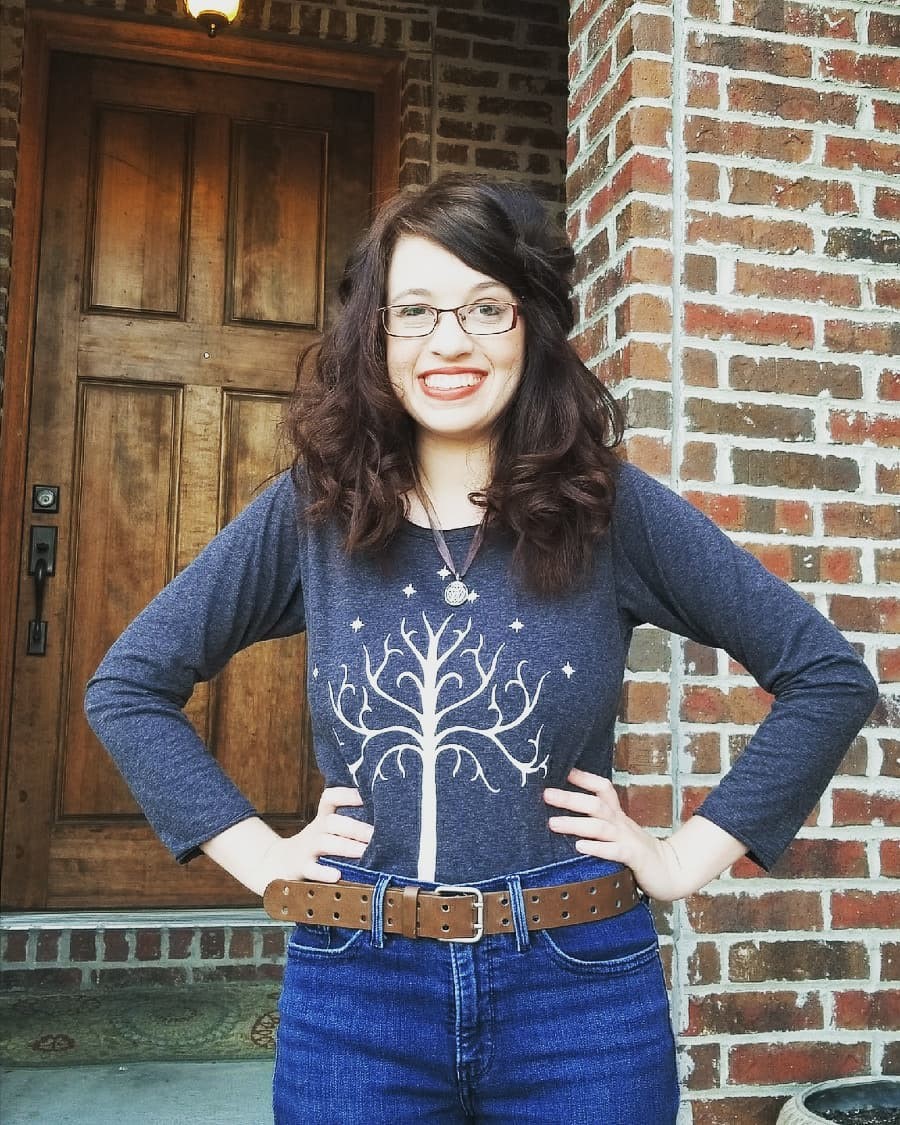 Hi there, I'm Taylor, graduate assistant at the Writing Center! I have a Bachelor's degree in Creative Writing with a minor in Religious Studies, and am currently working on my Master's degree in Creative Writing. I also read for Moon City Review. I love rainy days, carbs, reading, Jesus, my family, movies, travel, and hollering my favorite songs. I'm terrified of heights and bugs, and I am uncommonly prone to spontaneous napping. I look forward to helping you work through your writing process. Nice to meet you!
C.J.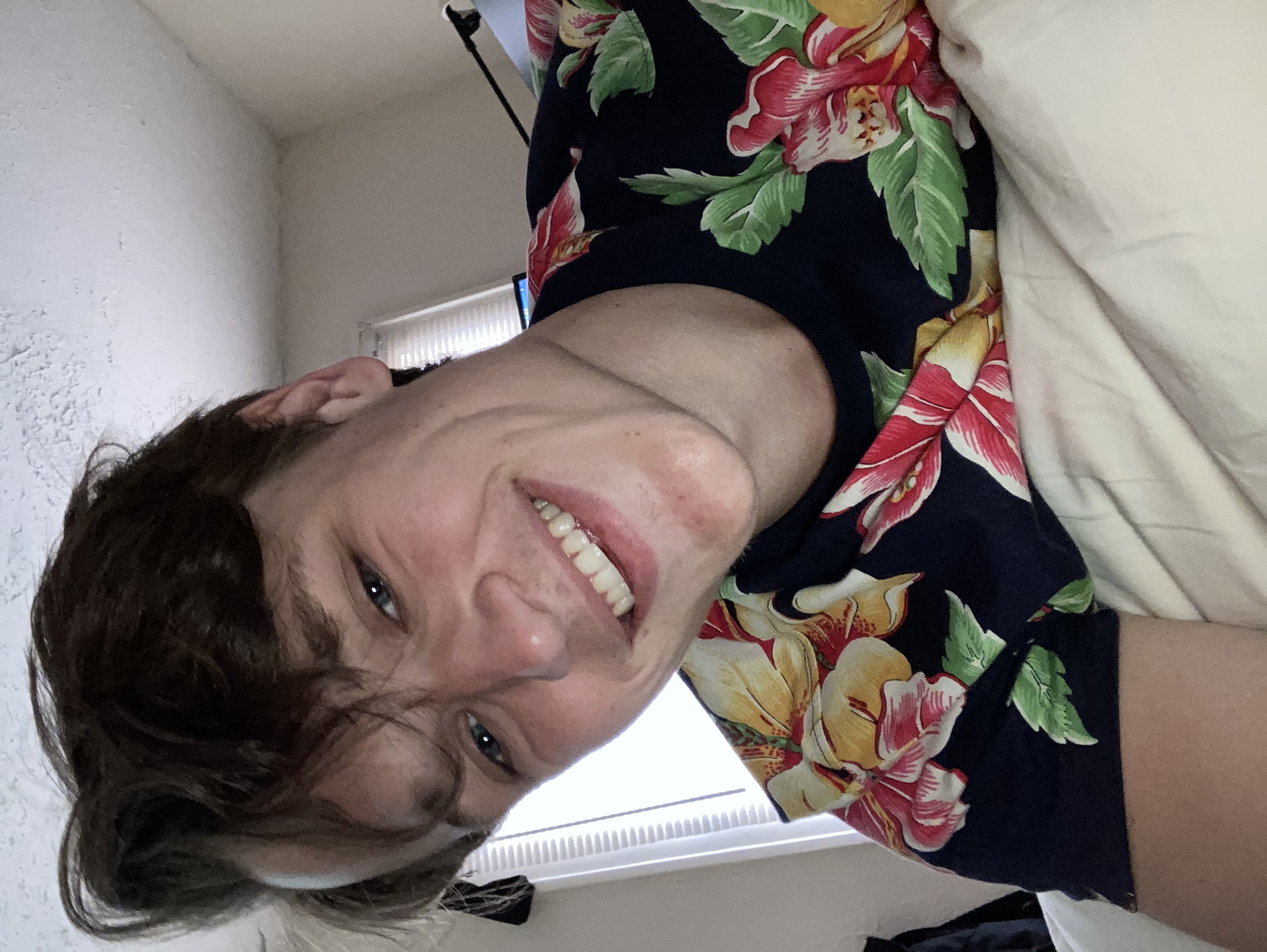 Hi, my name is CJ ,and I am majoring in Philosophy and Computer Science with a minor in Mathematics. When I'm not doing homework, you can find me cooking, playing video games, or doing mixed martial arts. I also host a podcast and compete on the debate team. I enjoy writing argumentative and political essays. I hope to one day work as an AI software developer. In my opinion, the key to academic success is the ability to effectively communicate ideas. I look forward to working with you and strengthening your skills.
Stevie Grace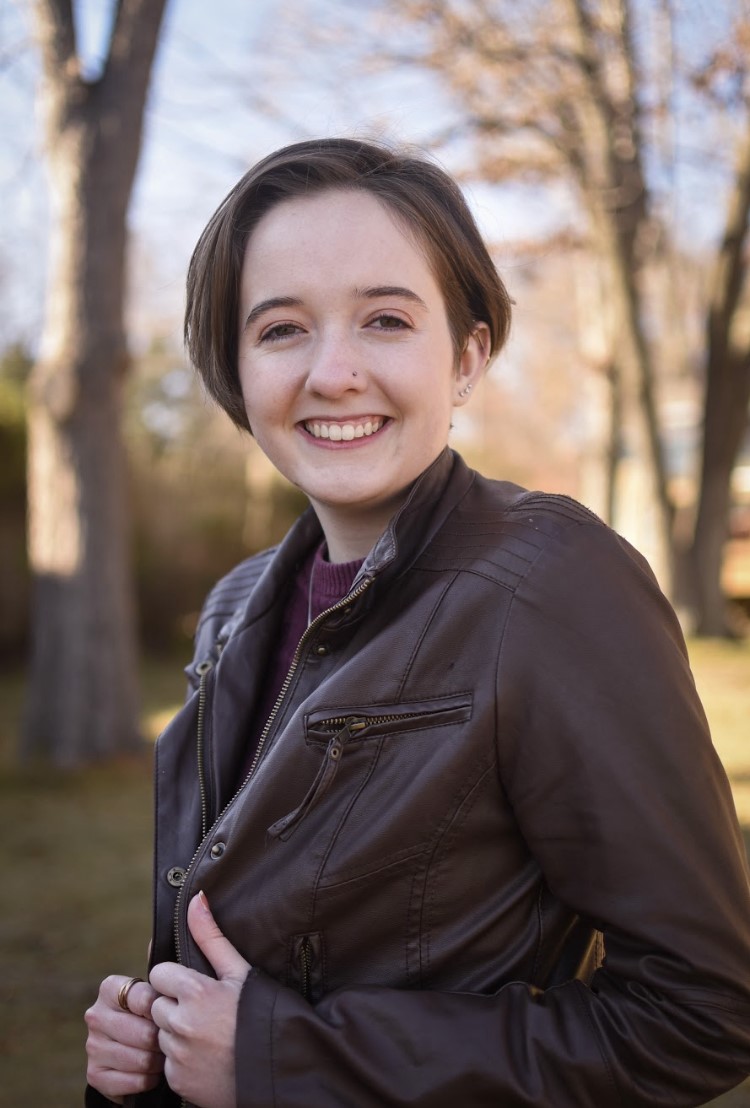 Hey! My name is Stevie, and I'm a Junior pursuing a BS in English/Literature with a minor in History! When I'm not working or doing homework, you can find me writing, playing video games, or playing with my 1-year-old puppy Riley. After I graduate, I plan to pursue my masters in English in hopes of one day becoming a professor. I love all kinds of writing, but my favorite pieces to read are poetry and short stories! I am so excited to meet all of you and help you build your communication and writing skills!
Isabella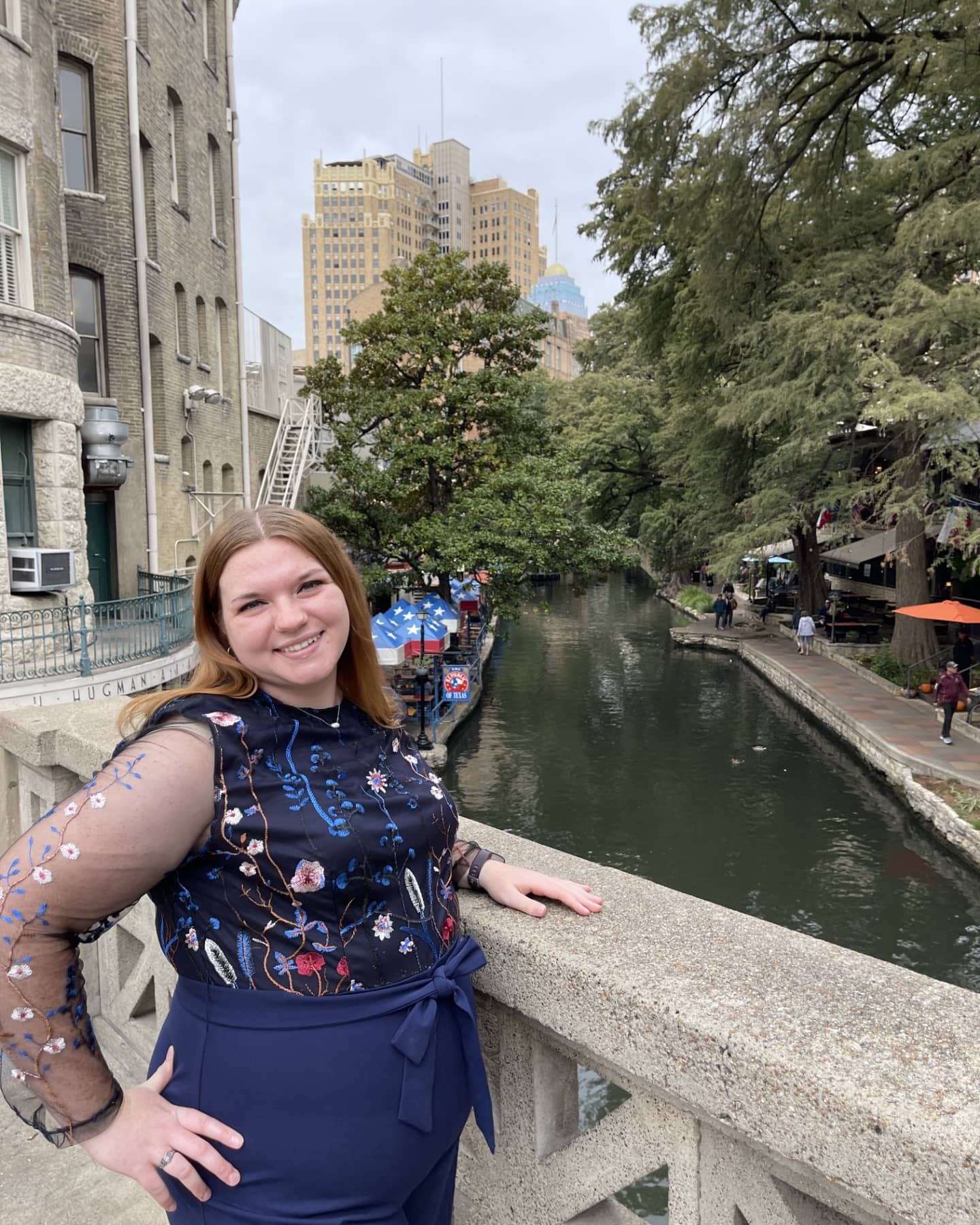 Hello! My name is Isabella, and I'm a senior here at Missouri State. I'm an English Education major with a minor in Theatre. Here at the university, I am also The Chief Editor for LOGOS: A Journal of Undergraduate Research and I am a member of the Pride Color Guard as well as the Pride of Missouri State Winter Guard. After I graduate, I'm planning to be a high school English teacher. I love all kinds of writing, but I really find myself drawn to research writing, though I am very fond of creative writing. I'm excited to be working here at the Writing Center, and I can't wait to read your writing and help you improve your writing skills!
Casey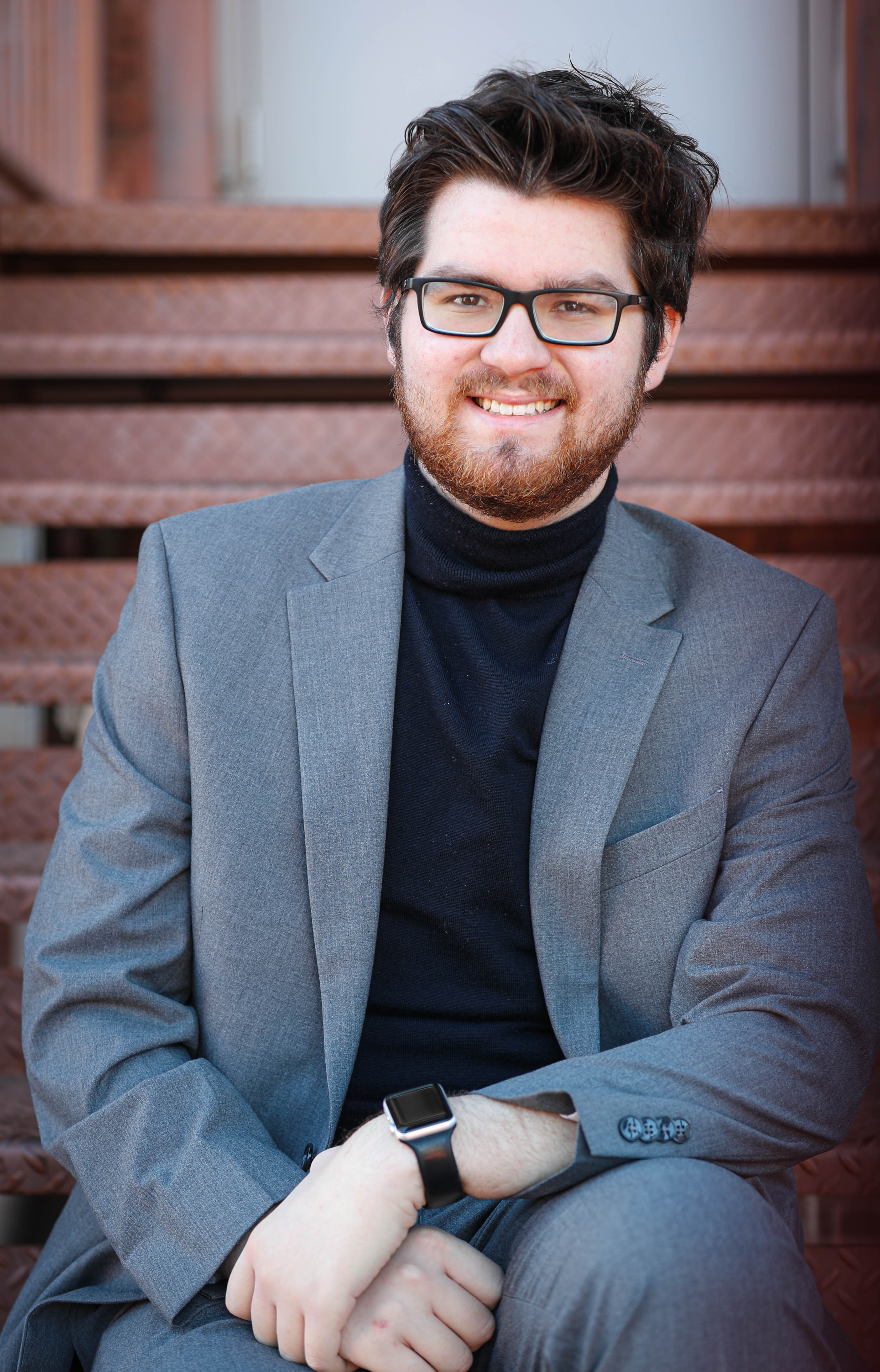 Hello! My name is Casey, and I am a junior majoring in Communications. As you can tell by my job at the writing center, one of my biggest passions in life is writing. I am currently on staff at the Missouri State Standard, I love writing movie reviews, and I have spent a good amount of time copyediting in my life. I am fascinated with the written word and the nuances in its language. You can often find me getting a cup of coffee, reading a comic, trying to be funny on Twitter, or watching and raving about movies (my other big passion) in my spare time. I am beyond excited to have this opportunity to read and workshop your writing, and I hope I can be of service!
Chloe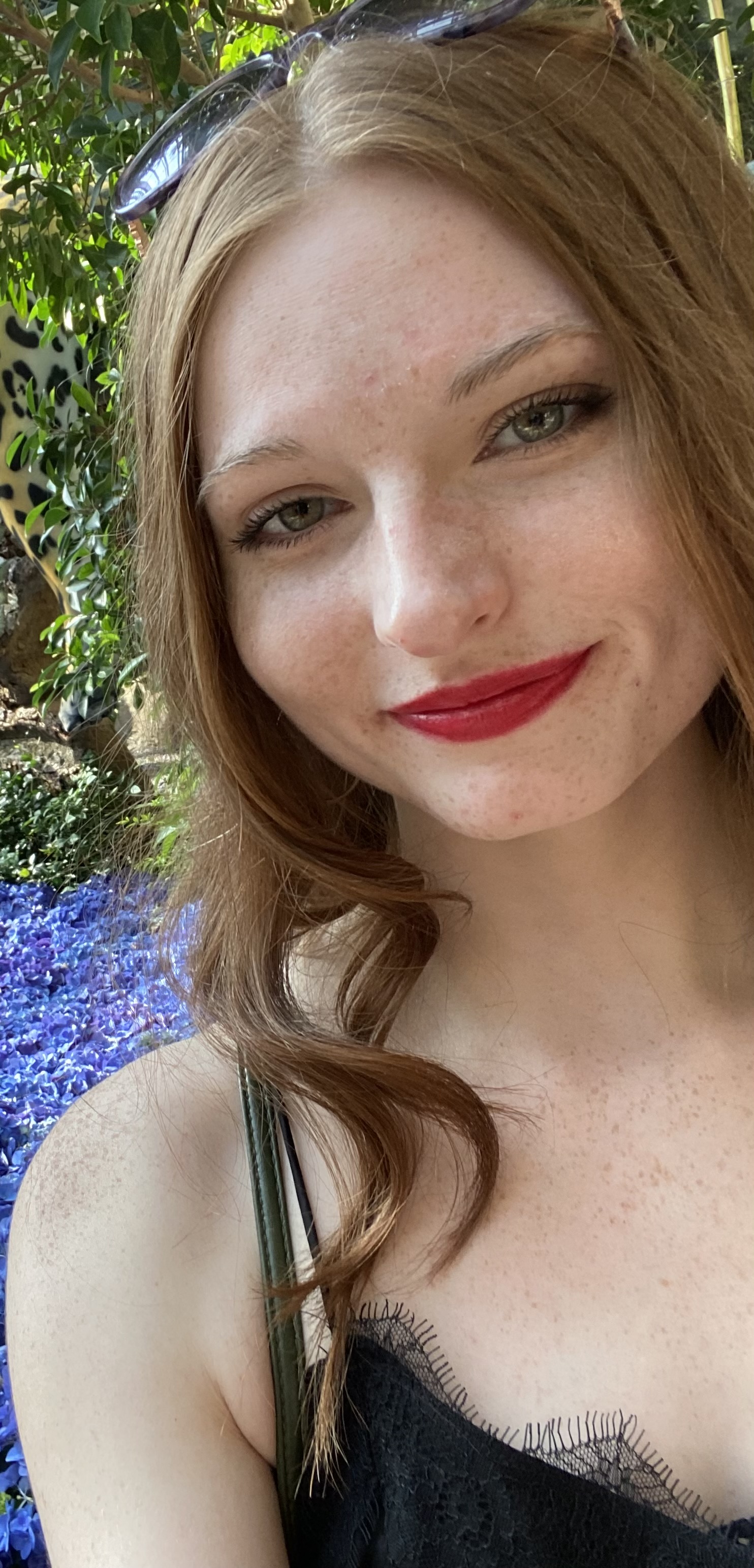 Hi! My name is Chloe, and I am a double major studying English Literature and Psychology. I transferred to MSU in fall of 2020 and I will be graduating in the class of 2023! Although I am pursuing a BS in psychology, I have a deep love of English and writing. You can always find me with a book in my hands! I hope to one day work in the publishing industry and get to work on crafting stories professionally. I am so excited to be working in our writing center to help fellow students strengthen their writing skills!
Drew
Hi there, my name is Drew. I am majoring in Professional Writing and Spanish with a minor in Psychology. Unlike many of my friends that study Creative Writing, my focus is on nonfiction and technical communication. This means I'm a big grammar and document design geek. I grew up here in Springfield, so I've pretty much been to every Chinese restaurant, coffee shop, and bookstore that we have here. After graduating at the end of this year, I plan to pursue a graduate degree in Social Work and use my writing degree in the Social Work field.
Jaden
Hey, my name is Jaden. I have an individualized major that is centered around education, history, psychology, and philosophy. You can catch me skating around campus or practicing with the ultimate frisbee team. I'm a New Orleans Saints fan and I love going camping and backpacking. This summer, I visited the Grand Canyon, Arches, Canyonlands, and Rocky Mountain National Parks. My top-five favorite movies are Hereditary, Spider-Man: Into the Spider-Verse, Portrait of a Lady on Fire, Us, and Paul Blart: Mall Cop. I love to learn about new things and hear what other people are passionate about. Hope to see you around!
Emily
Hi, I'm Emily! I'm a junior pursuing a BA in English Literature here at Missouri State University. I currently hold a position on the Student Affairs Advisory Board, and I serve as the secretary for Generation Action. Upon the completion of my bachelor's degree, I intend to attend law school. When I'm not in class or at the library you'll probably find me working at the Box Office or reading with my cat, Louie. I look forward to working together to strengthen your writing skills!
Marianne
Hi, my name is Marianne, but most people call me Mar. I'm a creative writing major and marketing minor. I write fiction and nonfiction and do a lot of genre-hopping. I'm from Valdez, Alaska, and love hiking, fishing, snowmachining, and four-wheeling. My favorite movie is any spoof with terrible ratings and I'm a huge Star Wars, DC, and Yankee fan. During my time at MSU, I participated in the student invitational reading, worked for Moon City Review, and watched Harry Potter for the first time. After school, I hope to work in editing and publishing. I'm passionate about writing and think it can be a fun and interesting process so I look forward to helping you better your writing!
Juliana
Hi! My name is Juliana, but you can call me Juli. I'm from Medellín, Colombia, and I'm thrilled to be a writing consultant at MSU! I'm an acting major with a minor in creative writing and a passion for stories. When I'm not busy with school, I'm usually reading, listening to audio dramas, or watching shows. I also love going out in nature and creating or listening to music. When it comes to writing, my passion lies mostly in poetry, fiction, and drama, but I'd be glad to help you with any kind of text! I can't wait to work with you and help you grow as a writer.
Lili
Hey, I'm Lili! I'm a double major in creative writing and film & media studies with a minor in screenwriting. In the future, I'm hoping to break into the film industry. I love writing academic essays, but my passion is in creative writing, of course. Writing lets us create something bigger than ourselves. I love seeing what people can make with nothing but their imaginations! I'm pretty involved on campus with things like The Standard, SOAR, and SGA, so if you see me, feel free to say hi! When I'm not running around campus, I'm usually crocheting, watching horror movies, reading young adult fiction (my favorite is The Perks of Being a Wallflower), or thrifting. I'm excited to help improve your writing skills!
Jueun
Hello! My name is Jueun (pronounced like the month of June) and I am a senior majoring in creative writing with an emphasis in poetry, a minor in individualized studies, and on track to completing a certificate in editing & publishing. The majority of my time is spent on writing, workshop, reviewing, and editing. I am part of the Honors College LOGOS: A Journal Of Undergraduate Research as an Associate Editor and a Poetry Editor for The Moon City Review. As a poet, artist, and performer, I look forward to helping you with all of your writing needs!
Sophia
Hello, hello, I'm Sophia, and I am a sophomore studying Creative Writing and Non-Profit Leadership. As far as my writing passions go, I'm already quite a few English courses deep in my major, and I work for LOGOS, so I'm excited to be able to jump in with working as a writing consultant too. When I was in elementary school, I wrote so many little books and stories that my stapler privileges were eventually revoked. Still, I made up for that in middle school by student-publishing my own short story! I'm from KC but have been all over the place, including Northern Ireland, Denmark, Africa, and Costa Rica. I've been so fortunate to be a traveler my whole life, and it's one of my biggest passions–it's helped me develop an appreciation for the unknown, as well as making me very apt to connect with new people. Besides these things, I also love Barista-ing (Oat milk caramel latte with cinnamon. Try it.), painting, A Capella, Legend of Zelda, and watching Veronica Mars.